Kauai Guide released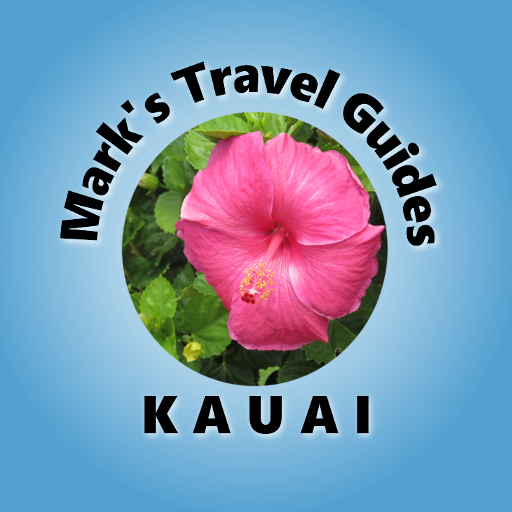 Family Activity Search
Easily find activities your entire family ("Ohana") can do together by answering a few questions about people in your group. Restrictions from all tours and free activities are applied within seconds saving you hours of research time.
Free for 24 hours
Small fee for additional 30 days of use. Download and try it out! See what Kauai has to offer!
Kauai - The Garden Island
Kauai is the northernmost of the Hawaiian Islands, lush jungles, beautiful waterfallls, 17 miles of Na Pali Coast and the 3,000 foot deep Waimea Canyon make this one of the most beautiful places on earth.
Written By Visitors for Visitors
We want to share the expertise we've gathered over the last 17 years of traveling to Kauai. We are visitors like you; we want you to have the best trip possible. Look for the "Mark's Tips" section for inside info.
Complete Info
450+ food places, 650+ activities (paid and free) are covered
No Ads, No Commissions
Once you find an activity or restaurant you like, you can book/reserve it right from the app. We do not get any commissions.
Full Schedules and Prices
At the push of a button you can see prices for all tours from all providers on the island.
Coupons and Discounts
We have cross referenced all coupons available in paper publications. We are constantly scouring the internet for specials.
Trip Dates
If you know your trip dates to Kauai, plug them in and we'll filter out tours and activities that do not apply during your trip.
Professionally Maintained Information
We electronically monitor social media and other websites so that we are up to date on prices, schedules, and closures as well as new activities and restaurants on Kauai.
Multimedia
YouTube and Vimeo videos for most restaurants and activities on Kauai.
Social Media Rankings
See the rankings from the most popular review sites at a glance. Click through to read reviews if you want.
Maps and Directions
Get Google Maps voice navigation with turn by turn directions for any place on Kauai, even some of the more obscure places that go down dirt roads are available.